Certificate of Appreciation for "Going Green"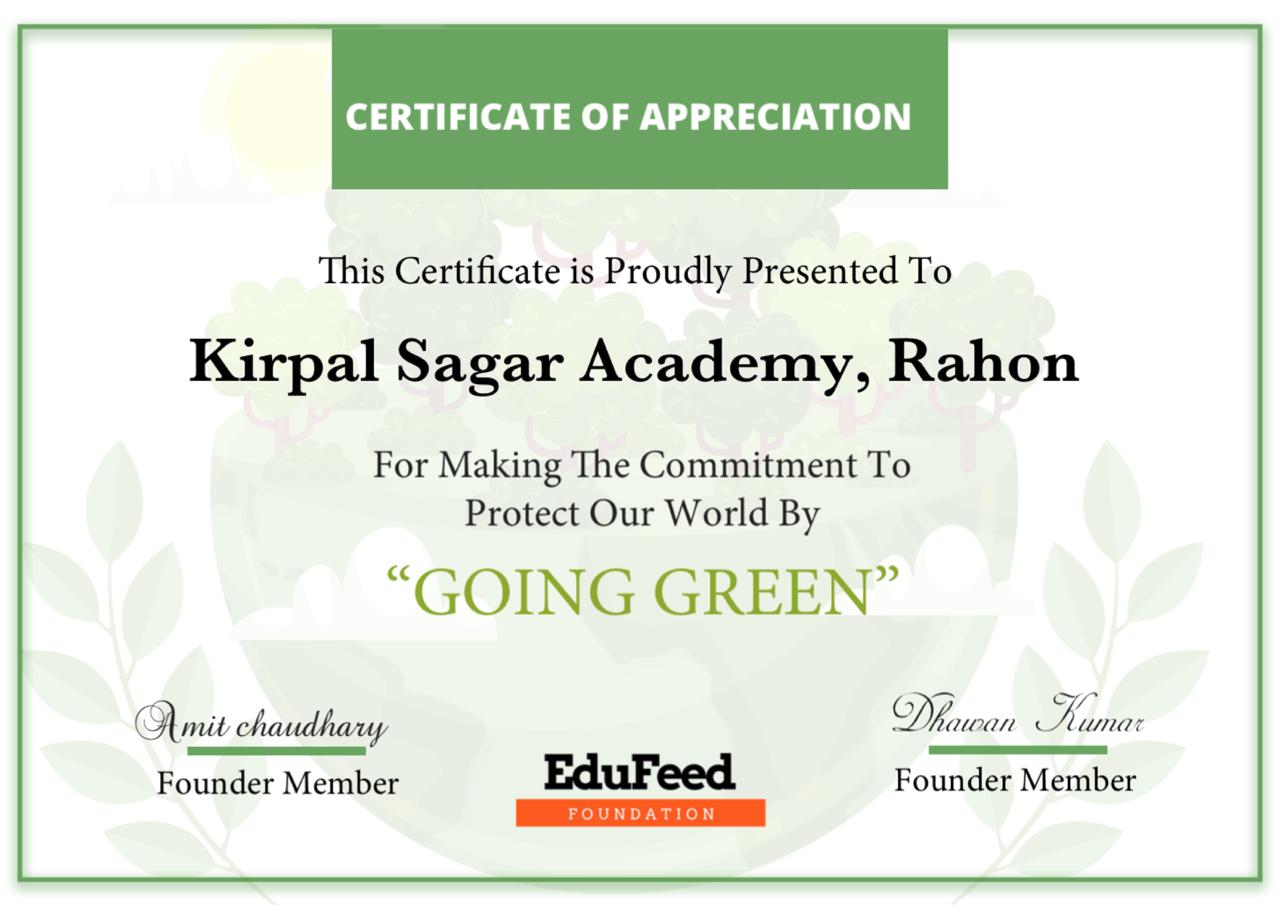 "Glimpses of the Oceans' Grace" contain excerpts from talks by Sant Kirpal Singh and Dr. Harbhajan Singh underlined with scenes of Kirpal Sagar.
Today: "Love and Devotion" by Dr. Harbhajan Singh
The Charitable Hospital in Kirpal Sagar - a first approach from above, from a bird's eye view. See the hospital as it is today and get an impression of the further developing steps.
Links, to know more about the charitable work of Kirpal Sagar:
This powerful Dancing Group is a part of a Cultural Heritage Program supported by Mrs. Sarbjit Mangat, a well-known actress and singer in India.
It was presented at the Kirpal Sagar Academy on February 4th 2019 during the 125th Birthday Anniversary of Sant Kirpal Singh Ji.

Here you can see a TV-Documentation about the Kirpal Sagar Academy
(in Punjabi-Language):

Here you can download an annual report about the cultural, social,
charitable and medical activities in Kirpal Sagar from 2017 to 2018
Read more ...