126th Birthday Anniversary of Sant Kirpal Singh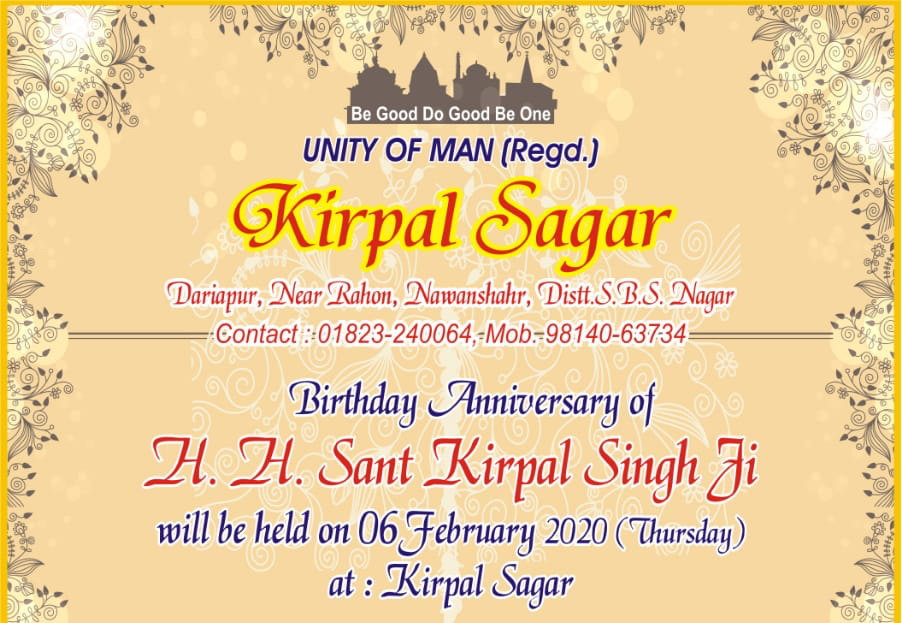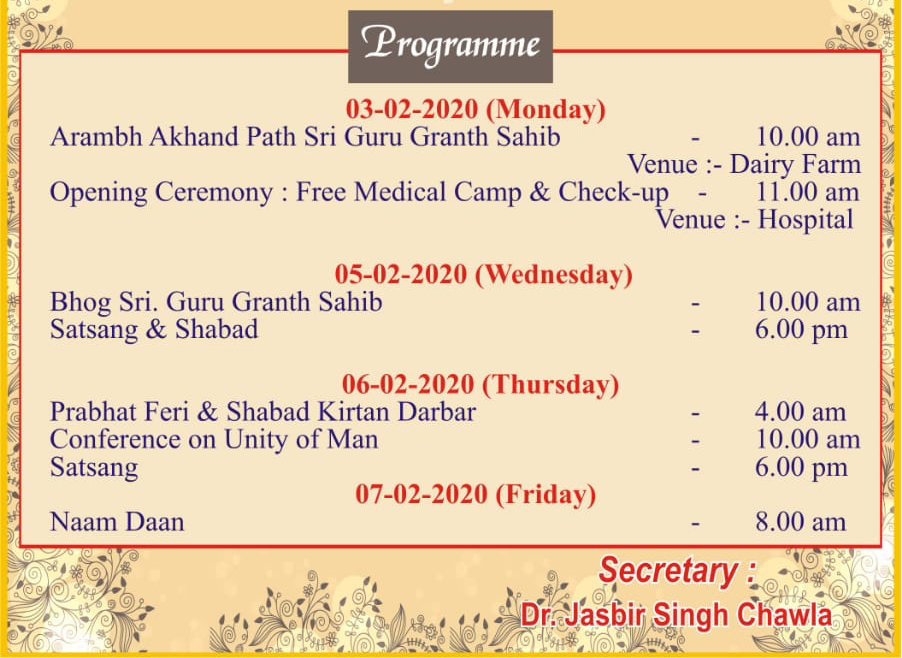 Global peace is vital for our survival today, and selflessness is one of the most important prerequisites for true peace.
Selfless people do not fight against each other
– they know about their inner connection with all life and so act in accordance with it. Thankfully, there are many today who selflessly strive for a sustainable improvement of our living conditions.
People who fearlessly and lovingly do what is necessary, to make a difference everywhere.
People who see the whole creation as one, and understand that it is through our cooperation that it will be possible to bring about a positive change.
And we are not alone!
Kirpal Sagar was built at the request of Sant Kirpal Singh to provide a common platform for all people of good will and give them an opportunity to meet, share and support each other at a level of consciousness beyond all faiths or social differences.
You are all welcome to participate in these celebrations and to immerse yourself in the inner unity that unites us in this special place and on these special days.
With the 126th birthday of Sant Kirpal Singh, what so many masters have shown us in the past can become an actual reality for all of us: a direct conscious connection to the power of God or Christ within ourselves:
"Listen to the secret music, the true sound that is in you.
He of whom no one speaks,
Speaks to himself with the hidden sound,
And He is the one who created everything."
Kabir
And so these days spent in Kirpal Sagar can be much more than just celebrations - they can change our lives and give us the strength to bring about change together on the threshold of the new age.